I hope everyone had a great Thanksgiving. I had a nice one. I ate too much & then I was basically in a food stupor all day yesterday. Today is a new day & I decided to get to work & finish the end table that I started a few days back. I actually have two of these but so far I have only finished one. I'm not sure if I'm going to do the other one to match or do something entirely different with it though. Above is my before picture of one of them. They were both pretty scratched up when I found them (at Goodwill :) but I loved their legs & the wire sides. I call them my "girls".
Oh yeah, that is a chandelier next to her that I am in the middle of working on too. It's almost done, I'll show you it later. Anyway...here she is:
Elle est jolie ;)
You can see what makes her different here, she doesn't just have a plan old table top....not this girl!
her profile
close up of her vintage french style ;)
You can see the wood finish peaking through the paint on her curves.
more french touches
Oh la la!
I love the wire on her sides!
close up of her leg
I used Annie Sloan chalk paint again, ( I know-what a surprise) in the color Paris Grey. Applied clear wax & then "beat her up" a bit. After doing that she looked great but needed that extra something- something. You know, something to make her stand out in a crowd. So I decided to Mod Podge some vintage French Ephemera that I had onto her. I think it brings out her Frenchiness. Ok, I know that's not a word but that's what I call it. After I was done I stood back, took one look at her I decided that I will now call her Babette. My husband thinks I'm weird (what else is new) but that's how I refer to her now. As in "I'm going to put Babette in the living room for now". I would love to keep her but I have nowhere to put her, so she will be put up for sale in my Etsy store soon. Her poor sister is still out in my garage feeling all neglected so I think I will have to get to work on her soon. I'm just not sure if she will be another French girl like her sister (Brigitte maybe?) or if she is a different type of girl all together.....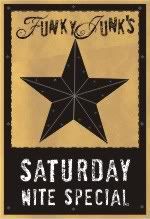 http://tatertotsandjello.com/2011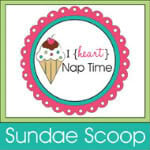 />