Here it is after I cut it in half & dragged it inside to paint
The other day I showed you guys a little peek of something that I was making for my friend, Amy. Well it's all done now so I'm going to share it with everyone...Way back when the weather was warmer I stumbled across a barn sale that was awesome! Luckily I had our van & not my VW bug so I loaded it up! It was a great sale, they had so much stuff & they were practically giving it away so I was in heaven! One of the things that I picked up was an old wooden ladder that had been spray painted black. When I first saw it, I wasn't even sure if it was for sale, but I made an offer anyway. She accepted my offer & in the back of the van it went. I had a couple of ideas on what to do with it but I couldn't make up my mind. So it sat in my garage waiting....Then my friend asked if I could make something for her to hang all of her belts & purses on........right away & said "yes" & I knew I was going to use the ladder for it. The first thing I did was saw it apart.....
After sawing it into three smaller, more manageable pieces I set about painting it. Right now I do all of my painting outside of my office, in our hallway, right by the front door. Living near Chicago makes painting in my garage not a possibility...at least not until April or May....( I hate the cold)...
I told my friend what my idea was & once she told me the color she wanted I just went with it......
Looking down the rungs...
After I was finally done painting I used some graphics from The Graphic's Fairy & a few others that I had & put them on the ladder to give it a little personality.
You can see the different colors & layers of paint that I used....old white, paris grey, a pale yellow,and a tan & a cream that I hand mixed......
I love the script on this part...
I sanded & distressed it so parts of the original black paint can be seen in some spots..
Detail on the bottom rung
And you know what?.....I still have the third part of the ladder in my garage...it looks like a little step ladder now......Now I just have to make up my mind on what I want to do with it :)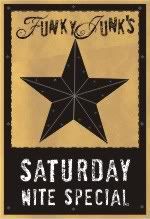 />